About DigitalCoding South Florida Computer Services
DigitalCoding's mission is to connect small businesses with software solutions that help them better carry out their work. We want small businesses to be able to find and use the best software available, so that they maximize their effectiveness and impact and, in turn, change the world.
Software Project Support
DigitalCoding offers a range of support services that help create and sustain useful software for small businesses. We provide consulting, mentoring, and infrastructure support for small businesses software projects with an aim toward building the capacity of developers and project leads.
Web/Desktop/Mobile Application Development Services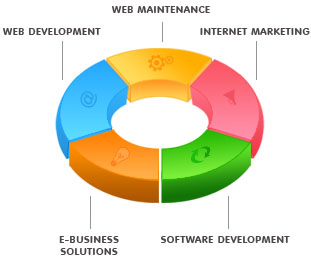 DigitalCoding provides custom web/desktop/mobile application development to serve your business needs. From mission-critical solutions to cost-effective web applications, we build them all in full compliance with your requirements. By completing numerous custom software solutions and custom e-business software development, we have built our expertise so that we can support many business models.
By developing compatible and efficient Intranet & Extranet applications, we cultivate methods to build an effective approach to each customer's situation.

DigitalCoding is a South Florida web/desktop/mobile application development company. We provide an easy, effective and affordable solution for small businesses and organizations to establish and build a successful presence on the IT world.

DigitalCoding offers a full range of professional web/desktop/mobile application development including:
Client/Server Applications
Database Management
Data porting, Data mining and Migration
Small business website design
E-commerce web site solutions
Dynamic database driven web sites
Search Engine Optimization
Windows desktop application developments
Desktop control panel for web sites
Web/Desktop/Mobile barcode solutions
Web/Desktop/Mobile Inventory control systems
Mobile Phone to Server Communication
Web hosting using latest cloud computing technology - You'll want Cloud Sites if you're looking for web hosting without the hassles of managing a server
Source code conversion between C# (C-Sharp), Visual Basic (VB), C++/CLI
Programming in .NET, C++, Delphi, LAMP (Linux, Apache, MySQL, PHP)
And many more ...
We stand out from other web/desktop/mobile application development companies because of the personal service we provide to our clients. It's not just about designing a web site; It's about building a lasting, trusting, relationship with our clients by providing realistic, practical advice that enables our clients to grow as the technology evolves.

DigitalCoding is based in South Florida. We primarily serve the South Florida cities of:
Fort Lauderdale, Deerfield Beach, Boca Raton, Parkland, Coral Spring, Sunrise, Plantation, Boynton Beach and West Palm Beach.

However, we have also provided web site design, web site hosting, programming and search engine marketing solutions to businesses across the entire United States, South Asia. Distance is not an issue in the electronic age, we can work with clients anywhere in the world.
Want to know your options? Let's talk about your project.